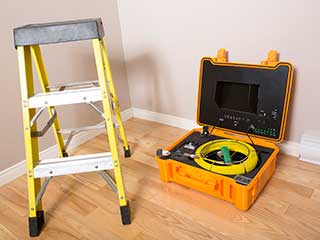 Signs It's Time For A Cleaning
If you're unsure about whether your ducts could use a cleaning, there are multiple easy indicators to look for. If anyone in your household has allergies or breathing troubles like asthma that seem to be bothering them even while inside, the problem may be with your ducts. This also goes for the elderly or children if they have issues breathing while inside. Another red flag are vents that are choked up with dust and other substances, because it means your ducts are likely the same if not worse. You may even be able to look inside after removing the vent to see signs of debris and otherwise inside. Higher energy spending without knowing what the cause is can also point towards this problem.
Why Do Clean Ducts Matter?
Having clear air ducts is important both for the health of anyone in your home, and for the betterment of your home itself! All sorts of material and allergens may be trapped inside your duct and tainting the air as it passes through, which is what causes the problems with allergies or breathing in general. Even for those healthy individuals unaffected by such things there will be signs of fatigue from polluted air. Ducts with mounds of debris built up inside mean higher energy spending as well, as the air conditioning or heater has to run longer for the air to squeeze through and be able to regulate your home's temperature.
We'll Get Them Clear Right Away
One of our trained technicians will come out at a time that's best for you to get to work on getting your ducts crystal clear and improving your air! We use only the best and highest quality tools to thoroughly clean your ducts and get every last bit of substance out, all while ensuring that it isn't able to cross-contaminate your home's air accidentally in the process. That's the benefit of having a professional take care of it!
Contact Us Today
Call Air Duct Cleaning Escondido now to get your appointment scheduled!
In addition, count on us for:
Residential Attic Cleaning & Decontamination
Dryer Vent Cleaning & Replacement
Ventilation Duct Cleaning